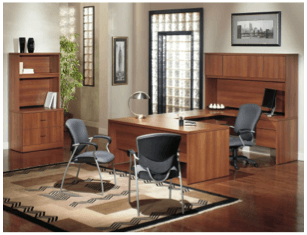 When you have a lot of responsibility at work that includes a ton of paperwork, binders, a computer, and a filing system, you need a lot of space that cleans up nicely. The Correlation Series desks and case goods from AFR Furniture Rental are perfect for helping everyone from your top executives to your receptionist enjoy an organized space and maximum production time.
The versatility of the collection allows a variety of different design layouts that will fit many different office spaces. From shelving units to filing cabinets located under the main desk, it's easy to find practical solutions to office organizational challenges with the Correlation Series.
We all want to maintain a professional image and feel at our companies even in the midst of busy, chaotic, and even stressful times. While a desk unit from AFR will not write that proposal with a noon deadline, help the office intern make copies or deliver coffee faster, or make that presentation to big investors, it will at least give you and your employees a stylish system to stay organized and productive. You won't be scrambling to find those important documents and files or wondering where to look if your manager decides to give you a pop quiz on company procedure. Having the right kind of space to work in can help lower the stresses of a busy office and provide some peace of mind.
The Correlation Series also has pieces that will provide style to your conference rooms. With our 12' long Conference Table and our 48" round Conference Table, interviews and company meetings can be held in a space that is practical, professional, and most of all comfortable.
At AFR, we make it easy to find the perfect furniture for your company. With a variety of different styles to choose from, you are sure to find what you are looking for. You can see the full Correlation Series, as well as our other commercial products at www.rentfurniture.com or call your AFR representative to find out availability and pricing for your custom space.
We are just back from New Orleans where we partnered with Event Pros Take Action and St. Bernard's Project to help rebuild two homes for victims of Hurricane Katrina.  This is the third year that we've participated and as with the past two years, my heart is full and I am proud to be a part of such an amazing, life changing organization.
While experiencing the joy of the families we helped this year, I have to tell you that seeing the difference that we've made for families we have helped in past years was a true highlight of this trip.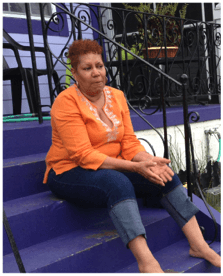 You may remember Shelley Rose and Larry Carriere from our trip last year.  We invited them to join us for our Kick-Off event and were thrilled to see them again.  Shelley is always so full of emotion and appreciation when she sees us and this time was no different. At the end of the night, she informed us that she hadn't gotten enough and didn't want to let us go.   She extended an invite for the team to come to her home and share a meal the next day.  I'm not going to lie.  We were a little nervous.  Would her house be the same?  Did she really love what we had done?  When we arrived, the house looked exactly like it did when we left last year.  When we questioned her about it, Shelley said, "Why would I have to change it?  Mark (Wells) got me.  This place is me – and I love it!"  She cooked an amazing pot of gumbo (and a bunch of other yummy dishes) and it was a great time!  It was a special, special evening to see and experience the life-changing results of our hard work.  She is an amazing woman!  Shelley and people like her are who we help get back on their feet. They are amazing, big hearted, loving and special people. I cannot express in words the feelings that wash over me as I try to explain how much I love this worthy cause.
As I was boarding the plane to come home, Shelly sent me this text:
"I am such an emotional roller coaster when it comes to u guys.  I'm so happy to see u and hug u and I drop when u leave.  Do me a favor.  I want all of u to thank your parents for me.  The amount of love u all have and the endless outpouring of generosity had to start in your childhood.  Thank them for teaching u kindness, for filling u all with abundant love.  Please know I was very serious when I said that I consider u all my family.  I love u all and thank u from the bottom, the top and all sides of my heart. Thank you that my children understand how the world really should work. <3 <3 <3. You r in my prayers." ~ Shelley Rose
The group was split up like every year. Each person was assigned to work at Carmelita's house, Cassandra's house, a demolition site or made deliveries of products and goods donated by the event industry. I was assigned to work on Carmelita's house (which was the home that AFR financed), alongside the Rentals Unlimited Group, which was a true pleasure.
We were sweating our behinds off, but how can you not have fun when the cause is so worthy? David Price was AMAZING!! He had a vision and knew how to lead us all to it. Whether it was decorating the bathroom, making beds, setting up the kitchen, painting canvases or bookshelves or any other number of tasks, he delegated perfectly and made the entire group feel good about their contribution to the project.
Just like an event, things don't always go according to the plan and we arrived to find the floor plan had changed a bit, but David adapted well and did what he does best  – he got creative – and made it all work perfectly.  Dealing with the unexpected in our world is nothing new, but it was awesome to work alongside Kacie, Jenna, Scott, David and David, and Larry Green (a man with the biggest heart of all) to figure it all out. You guys are just awesome!
Across town at Cassandra's home, Richard Carbotti, joined this year by his son Evan, had their hands full because they were battling wasps (yes, literally, wasps) and time. Their house was HUGE – with a living room, dining room, kitchen and FIVE bedrooms to be fully designed and finished in 2.5 days.  Take a look at what they were able to accomplish.  I call it a miracle.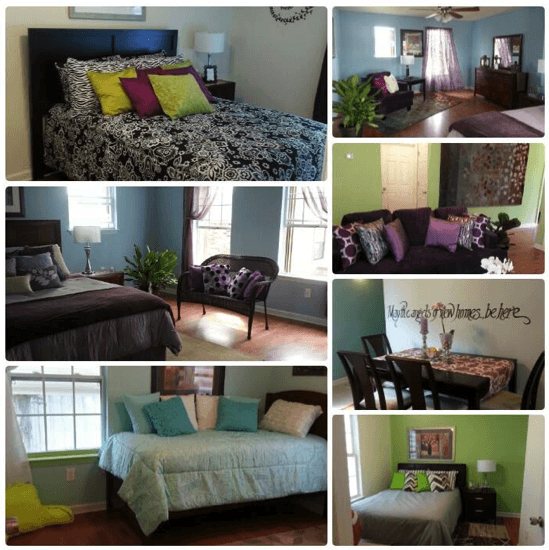 At yet another location, there was a demolition property. Jerry Hellmann and his wife, Ronne, spent a day working there to help out. Due to the way St. Bernard Project funding is set up, they must rehab, not build homes.  This means when a house needs to be taken down, they have to do it literally piece by piece.  Sledgehammers were flying and a group of event pros were wearing protective gear including facemasks in a 100-degree heat. To say it was challenging is an understatement.  It was some seriously hard manual labor, but very rewarding in the end.  When asked about his day, Jerry said, "Tough day, but it felt great.  I am proud to be a part of a great team."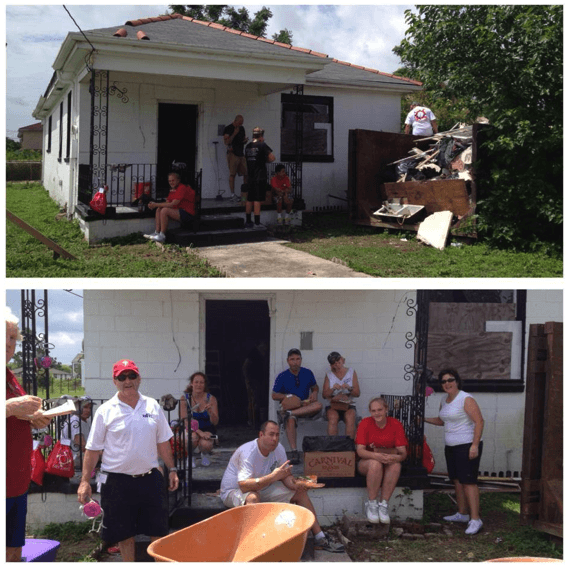 The world is starting to take note of this amazing organization.  On the front page of the Pittsburgh newspaper on Monday, guess who was featured?  EPTA!  CBS Nightly News saw it and became interested in the story.  After coordinating interviews over the phone, they agreed to send a crew.  They were at Cassandra's home on Tuesday morning to see us in action.  We are hoping that awareness will bring help to the people that still need it. It is an absolute shame that the victims of Hurricane Katrina are forgotten all these years later.  These are hard working people who were able to support their families prior to the storm.  They deserve more.  They deserve a second chance, and AFR along with EPTA and St. Bernard's Project are doing all we can, one house at a time.
I implore you all to get involved. It will not only change someone else's life, it will change yours.  The time and effort are worth every drop of sweat just to see the smiles and joy that arise when a family returns home.  You can find out how to get involved by clicking here.  I promise, you will not be sorry!  Together we ARE making a difference and the results are priceless.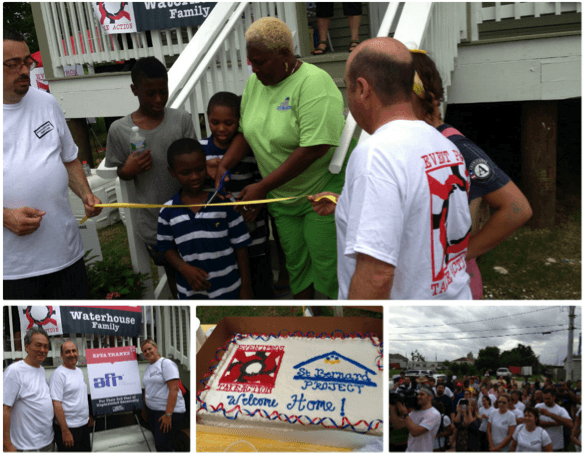 Here's a pic of our great crew! I miss each and every one of you in the Wolfpack, and I can't wait to see you next year. Special thanks to Kenneth Bordelon for such a great group photo!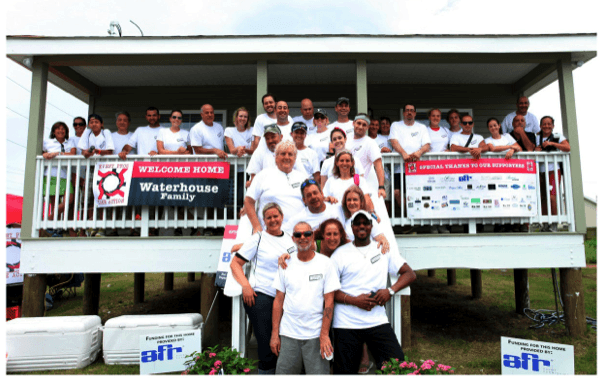 Have you ever stopped to pay attention to where people sit in your meetings?  Have you ever noticed how long people will remain seated before needing a break?  Have you considered how the content and layout of your meeting can have an impact on its effectiveness?  Seating has a great impact on the productivity of your meetings and general sessions.  The arrangement, the type of chair, and the configuration all play great roles in creating an atmosphere that can either help you, or work against the impact of your sessions.
At AFR Event Furnishings, we are excited about working with you to create just the right space in which you can effectively deliver your message and achieve the results you want.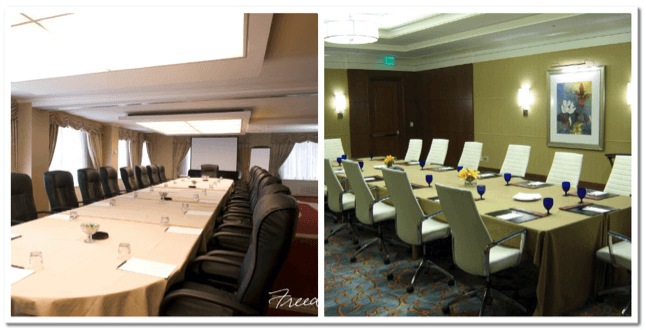 For smaller meetings there are three basic configurations to encourage maximum results:
Problem solving and Teamwork:  For problem solving you want everyone facing each other.  Using tables with seating for 10 or 12 work well for this type of communication. Chairs should be comfortable with solid back support.  Take a look at our Criss Cross or Sonic chairs. If you don't need a table to work on, then try using our Empire or Whisper chairs in a circle with a large square or circular ottoman in the middle to create comfortable communication pods.  The circle configuration fosters contributions from everyone.
Training:  Try a "U" configuration for training and instruction.  This allows the trainer or presenter to interact with each person in attendance.  To achieve this in a way that is more laid back than traditional school style tables, add some panache and comfort to the equation.  Using our Hayden tables, create a classy look by surrounding them with our Accord Hi-Back Leather Chairs.  The "U" helps to encourage open communication.
Decision Making:  A rectangular set up works best when trying to come to a conclusion or make a decision.  Having everyone facing inward allows conversation to flow back and forth. Use our Mahogany Conference tables and surround them with a comfortable executive chair like the Enterprise chairs. Allowing for comfort and ease in discussion is one of the oldest tricks in the book – and it still works.
Larger Meetings & General Sessions:  Think about meetings and conferences where guests have to sit for many hours.  They may be squirming, uncomfortable and playing on their phones.  One of the easiest ways to increase productivity during long sessions are to use seating that is comfortable and placed for maximum view of the stage, so guests can see and absorb everything that is happening on it.
Theatre seating is often considered the best way to maximize space and is used for conferences where there is not much interaction needed from the audience. Chevron layout is another way for meeting planners to bring people closer together and maximize seating while allowing for more interaction. Let's take it a step further and think comfort.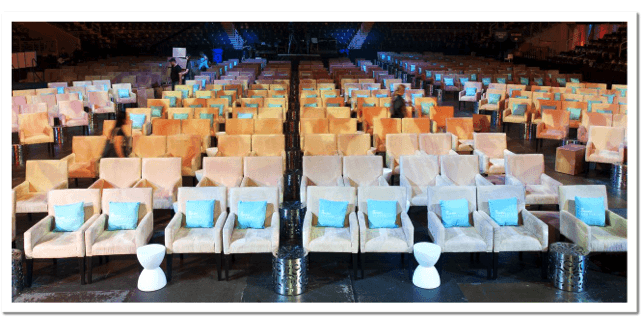 More and more planners are turning to alternative styles of seating. For a Chik-fil-A session, we used our Chamois and Buckskin stage chairs to create a configuration for VIP seating, which allowed for comfort and kept all eyes on the stage.  Adding in branded pillows and accent tables, the conference took on a fresh and trendy direction.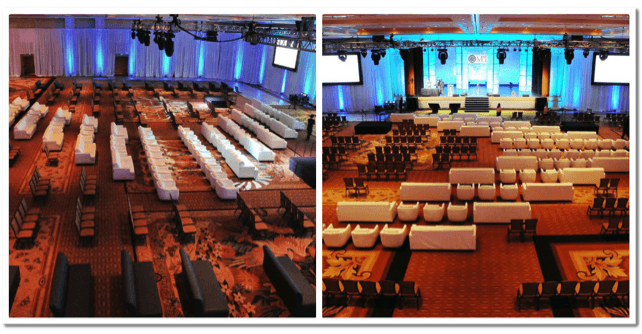 You can mix and match different collections to create an innovative layout for your meeting.  In this configuration for MPISEC, we used their Meeting Forward arrow logo and implemented white lounge sofas and chairs directly in the middle of the ballroom and recreated the meeting logo in an innovative way. For this look, we mixed it up with our Grammercy and Whisper Collections and Empire Chairs.
By considering many different alternatives and laying them out in optimal ways, you can create a more productive learning environment for attendees.  Using new seating options for your meetings can pay dividends in how happy guests are and how well they pay attention. At the end of the day isn't a valuable return on investment what you want to deliver for your clients?  The way you design your meetings, directly impacts how you inspire guests.  AFR Event Furnishings is ready to help you put together a perfect environment for your next meeting or conference.
After the work is done and it is time to relax, AFR Event Furnishings has some brand-new pieces that will help you create stylish environments to fit the vision and purpose of your evening events. Visit our website at www.afrevents.com to see our latest arrivals, or call your representative to find out availability and pricing in your area.
At AFR, we work hard to make working with us an easy experience.  We like to say there is no black and white in the way that we do business.  We consider your needs and fit them into our business model.  It's a unique way of doing business, but one that sets us apart from the competition.
We don't believe that our clients are just customers, we believe that they are our partners, and the way we work together reflects that belief.  For AFR, working with personalized needs versus a "one size fits all" approach is a simple solution to offer great customer service, each and every time we do business. Let us give you an example.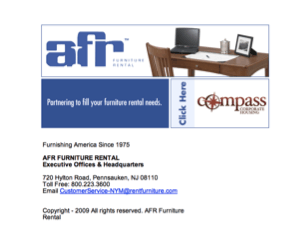 With everyone busier than ever before, we understand that our partners may like to communicate electronically within a flexible time frame.  We make that easy with our Residential Ordering Portal. With our convenient system, you can order furniture 24 hours a day, 7 days a week.  Once you order, it is done and we take it from there. With no set hours to live within, you can take care of your orders when it fits into your schedule.
The response to our ordering portal has been phenomenal.  Our clients love the fact that they don't have to open a catalogue and can order what they want when they need it.  With a customized site designated for each company, productivity is right at their fingertips.  Co-branded with both the AFR and client logos, the site loads with all of the product photos within the pre-set products that have been designated as top choices for their needs. It's as easy as selecting the products desired and clicking send.   We like to think of our ordering portal as modern day stress relief.
We make pick-ups just as easy.  You call and our professional, customer service- oriented drivers pick up according to your needs, but here's the best part:  We understand that things happen and we work with you when they inevitably do.  We don't count each and every spoon; we know there will be wear and tear.  When it is within the norm, we absorb that.  Our clients rest easy knowing that they will have a recap the very next business day.  AFR delivers timely notification so our clients can go back to the customer if there are damages that need to be accounted for.  We protect our partners, we understand how business works and we work hard to make sure that nobody has to absorb expense burdens that aren't their responsibility to bear.
It's just one more way of making sure that working with AFR is as easy as 1-2-3. We are listening.  If there are ways we can make working with AFR even easier, we'd love to hear them.  Please feel free to send suggestions or comments to  tschmitt@rentfurniture.com, and please visit our website at www.rentfurniture.com
This award is presented to a member the outstanding contributions to the chapter and the meeting industry. This individual strives for excellence, and exhibits professionalism,  and dedication to further enhance the value of MPI it members. The selection will include an evaluation of the individual's history of accomplishments in our industry, meeting management, and to enhance the MPI and promote its vision. This individual has a history of performing as a role model for other suppliers as well as his/her colloquies in the meeting industry. This member will have committed time and energy to the MPI CRV chapter with at least five years of service to the chapter, and will have served on the board of directors for at least one year.
Supplier of the year: Martin Barletta
Company: American Furniture Rentals                                           
Martin Barletta is MPI!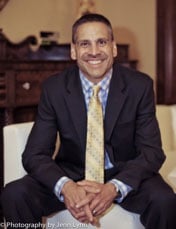 MPI's mission is to make it's members successful by building human connections through knowledge & ideas, relationships and marketplaces. As a member of the Connecticut River Valley Chapter for over 5 years Martin has continuously shared his knowledge of the industry with other suppliers and planners. His ideas whether about strengthen communication, driving membership or creating winning financial opportunities for the chapter, are always well thought out and presented with enthusiasm.  And his follow through is commendable. As a Board member for our chapter, he has spent countless hours building relationships with our current members (and potential new members). He extends himself to other chapters and is always looking to meet new people and create new business opportunities. Martin strives to build relationships…it is the backbone to his success.
Martin is a true asset to our chapter. As a supplier to our chapter, he is always there to help with his services whenever needed. Martin is always representing his company with pride. His product is superior and one he loves sharing with others.  He has offered his services countless times to our chapter and neighboring chapters knowing at the end of the day his product will help build relationships.
We are honored to recognize Martin Barletta for Supplier of the Year because he is MPI and MPI is so lucky to have him.
If you work in a cubical like the other millions of people in this country do, then you have probably noticed that working in a bland, colorless space isn't much fun. When you have items around you that help create "your" workspace, productivity levels rise and you will find it much easier to focus. The HMU-A02 Workstation from AFR allows both employees and employers to set up shop in a fun, practical, and efficient way. If you are stumped on how to create a space that works for you, take a look at these four ways to spruce up your work world.
Photos of friends and family. Place photos of your kids, your spouse, your friends, or your favorite vacation spot around your cubical. If you are able to see the people you care about on a daily basis, even if it's only through photos, your cubical becomes "yours".
Use color. Add splashes of color to your workstation to break up neutral tones. Colors affect moods in different ways. For example, use blue for a calming workstation or a mint green to energize and uplift.
Get a red Swingline stapler. If you remember Milton from "Office Space", you may just get a laugh every time you look at it, which will boost your mood and help you get through that pile of TPS reports.
Theme your space. Do you love art? Are you the biggest Star Wars fan on the planet? Create a theme in your workspace that showcases what you love to do outside of the office. Not only will you feel for comfortable in your cubical, but you may also start a trend among other co-workers. Cubical competition, anyone?  Don't over do the decorating though; a little personalization goes a long way and you want the space to remain neat and tidy and not fussy looking.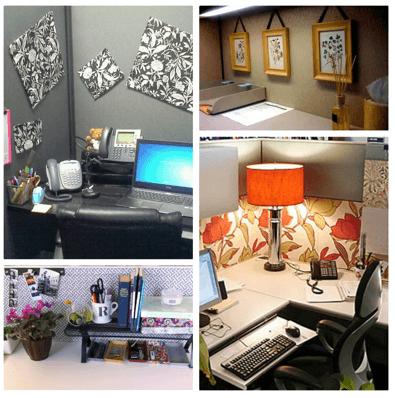 At AFR, we provide office furniture that helps you and your employees get the most out of your workspace. For more information on the HMU-A02 workstation as well as other cubical and workstation products, visit us at www.rentfurniture.com or call your representative at 888-AFR-RENT.
*Photos were used from a variety of different free public sourced materials for the purpose of "demonstration examples only" and are not meant to infringe on any copyrights if applicable.
As you all know, AFR Furniture Rental recently donated $20,000 to "the Felix family" in New Orleans, to help rebuild their home, which was severely damaged by Hurricane Katrina. Once again, AFR and EPTA partnered with the St. Bernard Project – an innovative, award-winning nonprofit that has rebuilt nearly 500 New Orleans area homes since the storm. With around $20,000 in funding and 61 days of volunteer labor, SBP can rebuild the home of a family who has been waiting more than seven years to return home. SBP currently has over 100 clients on its waiting list – the need in New Orleans is still great.
As construction on the Felix family's home began, it became clear that the home was substantially more damaged than anyone suspected. New estimates revealed that the home will require significant more funds and time to complete. Whereas SBP is still committed to bringing the Felix family home soon, unfortunately, the total rebuild costs will be over $100,000, and SBP cannot begin construction on a home until a house is fully funded. While this situation is certainly disappointing, it is, sadly, not uncommon – when severely damaged homes sit, untouched, for this long – often homeowners find exponentially larger issues that those that may have existed earlier.
With over 100 families on its waiting list, it didn't take SBP long to help us find a new family's home to rebuild – one that we hope you'll help us celebrate in July.
Meet Carmelita W.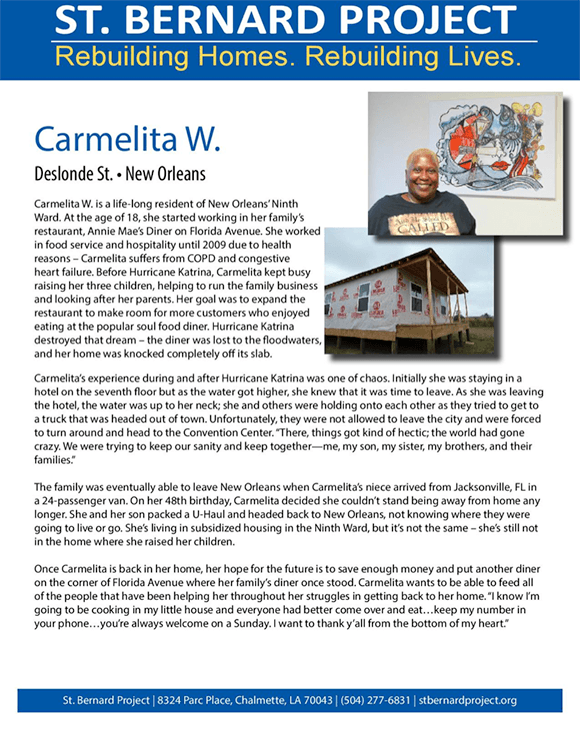 Carmelita wants to be able to feed all of the people that have been helping her throughout her struggles in getting back to her home — "I know I'm going to be cooking in my little house and everyone had better come over and eat . . . keep my number in your phone . .. you're always welcome on a Sunday. I want to thank SBP from the bottom of my heart. Y'all really trying to make it possible for me to live on my property one more time and that's all that I ask."

Tired of the same old, same old? Try some UN on for size. Uncommon, unordinary and unconventional, that is. AFR Rental Furniture has the perfect solution for you to step out of the rut of short term furnishing solutions.
World, let us introduce you to "The Luxury Living Series", by AFR Furniture Rental.
Our Luxury Living Series, also branded as LLS, is a high quality, top end luxury furniture line that defies the ordinary. With this series our clients have the ability to personalize temporary residences with a broad selection of contemporary styles. High quality, distinctive design and comfort defines this new line. No more cookie cutter collections. Now, you can have your taste and style in temporary furnishings.
Why are we doing this, you might ask? Simply put, because you asked and we listened! There is a need for unique high-end furnishings in the residential rental market segment and no one else is doing it. Unlike a typical rental package, you select from a variety of contemporary furnishings including options of leather upholstery, glass tables, and upholstered beds to name but a few. You can also select your style by room- contemporary living room and dining room and a more casual bedroom – it is all about your preference.
We created our new Luxury Living Series with "you" firmly in mind – whether you are a property manager needing to furnish a model apartment or you are relocating or on a temporary assignment its about what you want – your taste, your favorite design flavors and the style that works for you. The Luxury Living Series offers choices with an individual edge of sophistication for the discerning buyer.
From luxury bedroom suites, contemporary living rooms, and stylishly artistic dining sets you have a variety of choices to furnish your home away from home. Top it off with a look in our housewares department with linens, kitchenware, bath accessories, electronics and tasteful artwork.
Don't you deserve a living space that is defined by you and your taste? Then step into "you" and dare to be boldly UNordinary with "The Luxury Living Series", by AFR. Visit www.rentfurniture.com to find out more or call your account executive today at 888-afr-rent and see how this versatile collection can create your space, your way. We know you will love it.

As we sit back and reflect on the whirlwind of 2012, there is a word that keeps popping up over an over. The word is partnership – sometimes also referred to as collaboration or teamwork. It is a foundational pillar of AFR Event Furnishings and our efforts to create an atmosphere of mutual benefit both internally within our team and externally with our clients and industry colleagues.
Partnership to us equals contributing and sharing, building a community, and working together to create an environment where everyone thrives. Our AFR Networking Tour is one excellent example of partnership that we have enjoyed this year. Every partner-sponsor in the fold played a strategic role in the overall scope and success of each networking event. It is our partners' willingness to support and collaborate with us that allowed us to create 10 different experiences for guests in cities across the United States. It is their success, just as much, as it is ours.
We are grateful on so many levels for the opportunity to turn to our clients and colleagues in partnership and work together to create successful ventures that provides better business opportunities for everyone.
Some of the benefits that we are noting from our partnerships this past year are:
Industry connection and recognition

Putting our product in our client's hand

Face-to-face relationship building

Business opportunities

Creative collaboration & teamwork

Increased brand awareness and sales
As the old African proverb says, "It takes a village," and that philosophy certainly applies to AFR's definition of success. We have loved working with each and every one of our partners throughout the year in many different situations. Each was equally valuable albeit in many different ways, but without them, our success not nearly so sweet.
Partnership. It's a strong bond, and one that we will continue to creatively find ways to work within. It's about community, being good industry neighbors and friends so that everyone is as successful as they can be.
As we wind down and bid 2012 adieu, it is with deep appreciation for all the partners – new and familiar – that we have worked with this year. Thank you to each of you – our partners – co-conspirators – creative collaborators – and friends. We look ahead to 2013 in anticipation of working together on many more projects.
Hornblower Cruises & Events
Pier 40
November 19, 2012
Guests: 223
Bringing the events community together one city at a time.
We promised our guests world-class cuisine, the latest trends in event furnishings, and exciting entertainment aboard a state-of-the-art luxury yacht. That's just what we delivered at our last stop on our National Networking tour on November 19th in New York City.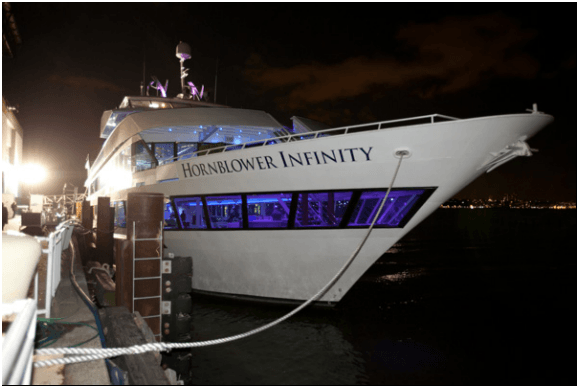 Guests arrived at Pier 40 via a red carpet to registration in the Cruise Terminal, left their autograph on a piece of our Tag It Furniture, and were led out onto the pier to board Infinity. Our luxury yacht would take us to the exquisite ports of Japan, Italy, Monte Carlo, Cuba and the Caribbean. Looming in the background, the twinkling nightscape of New York City provided the perfect backdrop for embarkation on our journey.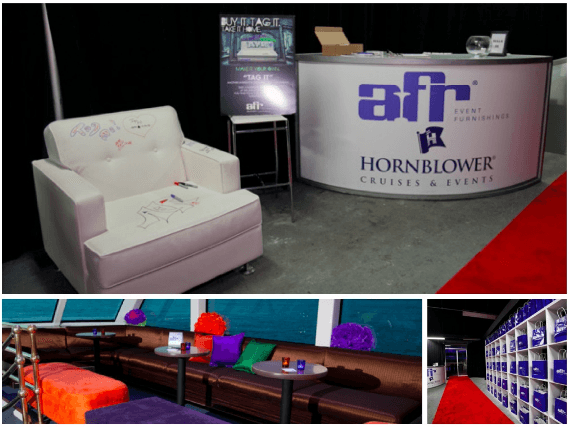 Slide walls on either side of the gangplank let guests know that AFR Event Furnishings and Hornblower Yachts & Events were their hosts for the evening. Boarding the yacht, ship's officers welcomed each guest on board and directed them to the aft of the ship where rum drinks and the sounds of steel drums invited guests into the warm and balmy breezes of the Caribbean. Our Evoke furnishings created the etouches lounge and we featured the bright colors of the islands with our Tangerine & Imperial ottomans with color popping pillows.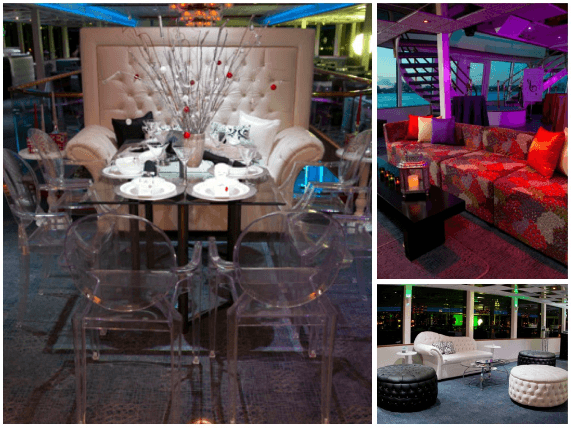 Moving upstairs to Monte Carlo, guests were welcomed into the Royale Casino where they could relax on the Crystal Collection and enjoy a glass of bubbly from the champagne bar created from our black and white Crystal Collection bar surrounds. High back Crystal love seats created tablescapes with Vivid tables which were surrounded by Ghost Chairs. Scattered around the area Chardonnay High Tops with clear acrylic Ghost stools. The high rollers were in the house so the stakes were high, and guests could try their hand with Lady Luck at the black jack or craps tables.
Guests not gambling filled their plates with freshly carved Filet Tenderloin and Crab Claws from the Grand Central Buffet or tried out the virtual photo booth and taking a cruise photo to have as a keepsake of the trip.
It was time to head back out on the high seas to exotic Morocco where more adventure awaited. Our Function line was dressed in Extravaganza covers with wooden Hayden benches for accent tables and topped with colorful glass and metal lanterns and floral. Libations flowed freely from a premium full bar serving any drink that guests dream up. High top tables covered in jewel toned linens of golds, purples and oranges provided a place to set a drink or plate while guests conversed and networked.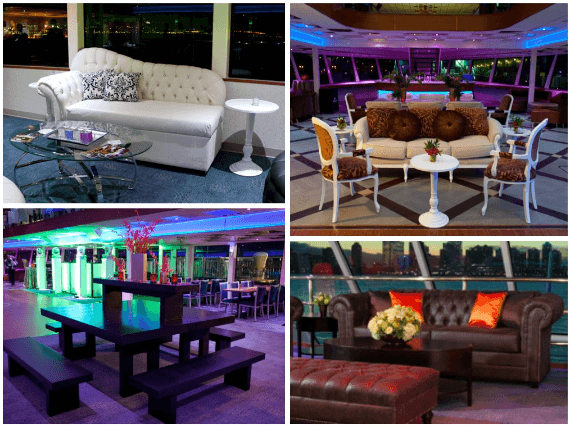 Next stop was Japan where guests could indulge in delicious Asian cuisine. Pot stickers, dim sum, shrimp fried rice and noodles filled plates and guests sat at community styled dark wood Hayden tables with bench tops finished with striking floral and candles. Around the area were high tops draped in red linen. Entertainment reigned supreme with a DJ and light show and acrobatic floor acts performed throughout the evening.
Of course what would a world cruise be without a stop in lovely Italy? In this area, Vermont tables created buffets for Antipasto displays and artisan breads. Our Chateau Collection was featured with more Vermont tables for dining areas with a full bar where guests could enjoy a glass of wine or partake in liquor and spirit tastings.
Upstairs on the third floor of the ship, there was time for one last port – Cuba. The Winston Collection was featured and guests could relax in luxurious lounge pods created from sofas, armchairs and ottomans accentuated with espresso coffee and end tables from our Harmony line. Wooden pub tables with barstools finished the setting and then we added some pillows and stylized florals for a final touch. Guests enjoyed a selection of draft beers from around the world.
After Cuba it was time to head back to New York City where the boat docked back at Pier 40 and in the Main Room upstairs we created the Blue Note Lounge and held a docking party where our travel weary cruisers enjoyed a beautiful dessert station created from Cylinder Buffet tables, grabbed an espresso and enjoyed a jazz trio. Cylinder pub tables were surrounded with acrylic barstools and created contemporary look. Guests grabbed one last memento at the photo booth and enjoyed the sparkling cityscape of New York.
As guests disembarked and headed out through the cruise terminal, they were presented with sponsor bags from White cubed bar backs.
Speaking of sponsors, New York was our final stop on the 2012 National Networking Tour, and as always, we could not have cruised around the world without the support and help of our partner sponsors. Special thanks and gratitude to Drape Kings, NYPW, City Iris, Catch the Moment, Hornblower Yachts & Events, New York's Best, Heliumm, Eclipse Entertainment, Catch the Moment, 5th Avenue Digital, Classic Party Rentals, All Spirit Events and last but not least, etouches. You are the best!