Resolution Productions Group in Chicago is a full production digital studio and event space. It was also the perfect place for our DesignSPARK Networker last Wednesday evening. With three stories of production space, the venue was a beautiful working studio offering video production, postproduction, distinctive design and execution of live events. You can find out more about this amazing venue here.

With a blank canvas and a little inspiration, event professionals make magic, and that is exactly what we wanted to encourage with our Chicago Networker. We wanted people to experience the studio and its production capabilities while showcasing our furnishings. With such an unusual venue (and fabulous furnishings) all we needed were some magic makers, and we found five of them that brought the event to life with creativity and design.
To highlight the major areas of the space (and several of our new furnishings), we created four settings to highlight some of the different production spaces that the studio offers to its clients.
On the second floor, in the "Secret Garden," we used the Chateau Collection with Hex and Rose Phoebe Tables along with a Whisper Banquet and brightly colored accent pillows. In actuality, the space was a green screen room where guests could sit in front of a green screen set and learn exactly how the technology works. It was a green screen to a magical garden in 3, 2, 1…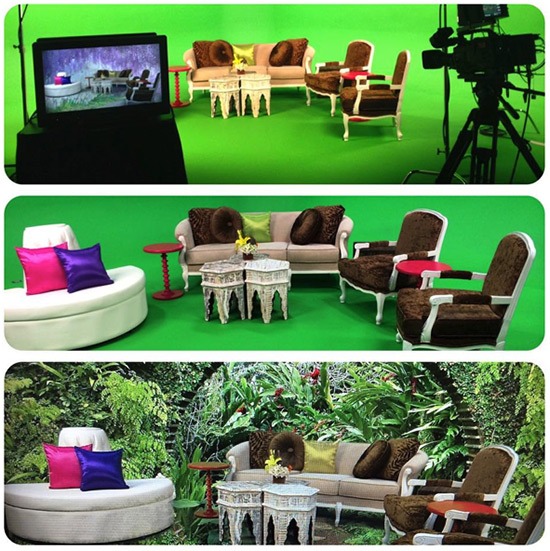 In the Apartment Set on the second floor (a studio used for a TV production set), we created an Irish Pub. We used the Winston Collection mixed with Ashbury Tables and Elio Chairs to create a pub style ambience. Kaiser Tiger served beer and delicious sausage tastings from the kitchen and bar area that were just delicious.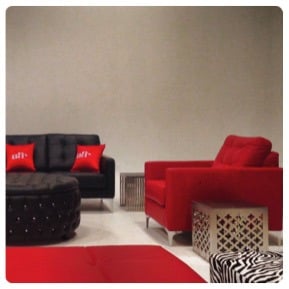 On the third floor, we featured the Metro Collection mixed with the Chandler Collection, Zambia Cube Ottomans, and a Black Crystal Bar Surround to create a Groupies Hair Band Lounge. Who doesn't love a glass of champagne while listening to some great rock and roll?
If awesome, rocking hairbands were not to a guest's taste, they could check out the Ultra Lounge. The room, draped in white, was uplit in deeply saturated hues of magenta and royal blue. During install, we used a time-lapse camera to record the set-up, and then edited the footage and looped it on a large screen for guests to view while relaxing in white Empire Chairs interspersed with our new Hylton Tables. A lounge with Continental Curved Benches and Lit Cubes combined with Cocktail Tables and White Equino Chrome Bar Stools in the back of the room provided a general session styled set-up. With the smooth sounds of a DJ and chilled white wine, it was the ultimate spot to "chillax."

After the VIP tours, we opened the Main Stage area so that guests could find some inspiration and network in the Design Lounges our five magic makers had designed and created. To make the evening more enjoyable, we paired a caterer with each of the designers. So that everyone could identify the products used, we loaded iPads with images of the featured furnishings used in each area along with the menu and specialty drinks produced from American Harvest Organic Vodka or Casamigos Tequila. Long story short, the night was deliciously beautiful.
Revel Décor created an amazing all white custom draped design vignette using white Shanti Bar Backs, Whisper Benches, and Cubed Ottomans and Hex Tables. To warm the space, Revel layered in Rectangle Memphis Pub Tables and used Zanzibar End Tables to create some "table chandeliers," which cast diamond shapes throughout the area. Moroccan candle lanterns, silver pitchers and grapevine spheres finished the setting in perfect detail. To carry through the Moroccan vibe, Limelight Catering served Jalisco High Tea, Pita & Crispy Zaatar Rubbed Flatbread, Goat Cheese and Red Pepper Dip, Edamame Hummus with Toasted Sesame, and Roasted Carrot and White Bean Dip.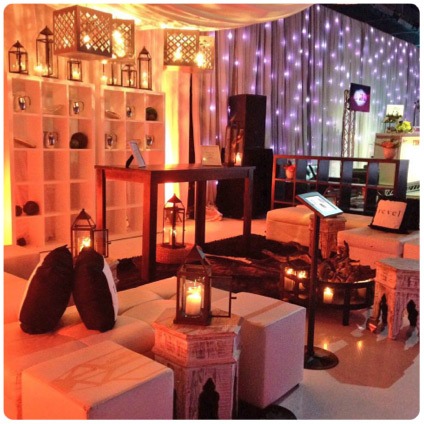 Platinum Events and Marketing worked their magic creating a 22' tree with our Elio Chairs and Marcus Bar Stools. Adding some greenery and floral and utilizing Umber Bars and Marcus Stools for seating around the base; the vignette showcased some of our furnishings in a very innovative way. Paramount Catering served Pork Belly Lollipops with Orange Supreme, Blossoms Beet Salad, Grilled Shrimp and Summer Gazpacho. Can you say, YUM?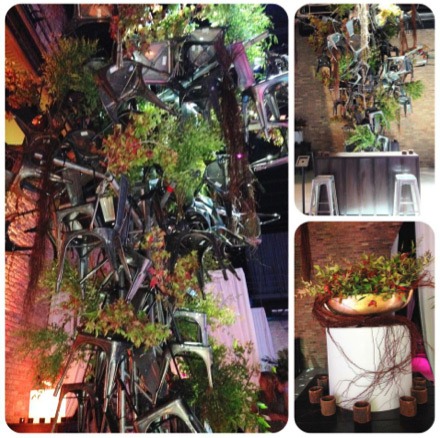 Dark Umber Bars matched with Espresso Shanti Bar Backs were the mainstays of the Kehoe Designs area. New Wooden Butterfly tables were combined with brightly colored Phoebe Tables and topped with turquoise and lime green votive candles. Kehoe logo bags were interspersed with succulents in complementing ceramic containers and placed in bar backs for a great branding idea. Tasty Catering lived up to their name with a sumptuous menu including Chicken Mojos, Coconut Crusted Shrimp, Crispy Olive Manchego Bits, Chorizo and Fingerling Potato Skewer, Carnitas Flatbread, Veggie Flatbread, and Fish Tacos. Our mouths are still watering for more as we write this!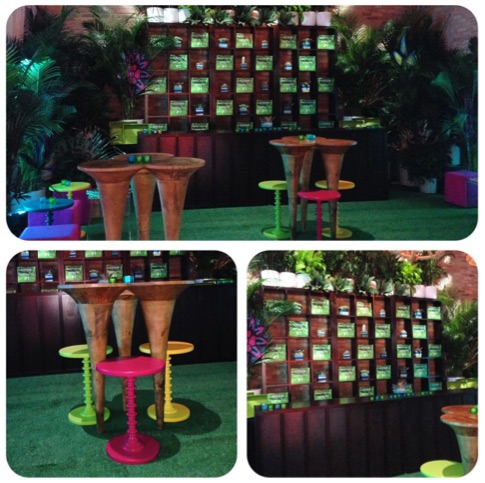 A simply exquisite Pink Orchid Chandelier took center stage in Ashland Addison Floral & Event Décor's design. To create the grouping they used the Plaza Chaise, Whisper Bench Ottoman, and Whisper Cubes with Zanzibar End Tables. To create multi-tiered serving stations, they used dark wooden Hayden Tables with matching benches on top for a perfect solution. Food For Thought served Tenderloin with Black Bean Puree, Pineapple Meringue, Housemade Tortillas, with Queso and Guajillo Sauce. The specialty drink featured Tequila, Roasted Pineapple Shrub, Sorrel Agave Syrup, and Fresh Lime Juice, and a Pineapple Shard garnish. One word sums up these magic makers. Divine!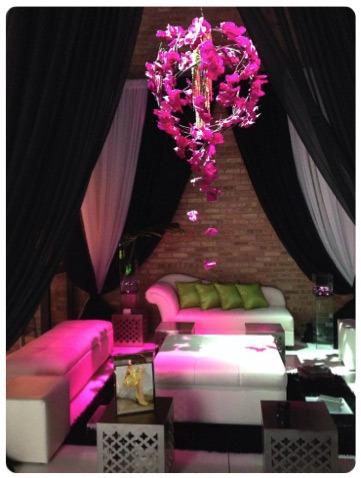 Debi Lilly: A Perfect Event designed a chic, elegant space featuring our mirrored front Provence Bar and matching Bar Backs. To flesh-out the setting, she used silver Zinc Pub Tables surrounded with Ghost Chairs combined with Whisper Round Ottomans, topped with layers of flower petals, and rectangular silver trays with glowing votive candles. The white floral in this space was beautiful in silver colored glass urns and containers intermixed with vodka displays and flower petals. Pure Kitchen's menu was all flower power and was comprised of a delicious array of delicacies such as Lavender and ver Jus Braised Pork Belly, Buzz Button Intermezzo, Ginger Bang Bang Cocktail, Sous Vide Candy Cane Beets and Goat Cheese Pudding (with five different edible flowers). It was flower power on a whole new level!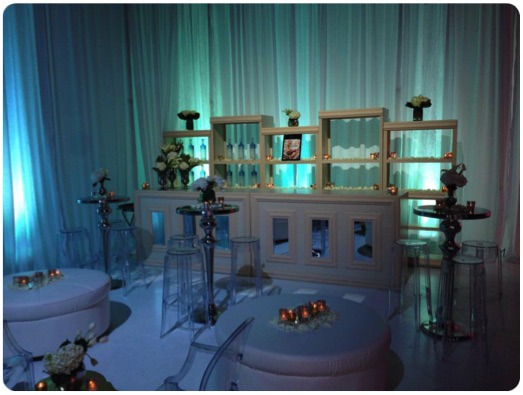 Other main room groupings included a general bar area with the Regale Collection and the Essentials Charging Station combined with Sophistication Collection and new Spectrum High Top Tables and white Criss Cross Stools.
Before the end of the night, votes were tallied to name a Design Challenge winner by popular choice. Congratulations to our winning team of Platinum Events and Marketing (décor and design) and Paramount Events (catering) for the big win! Each company took home a $500.00 AFR Gift Certificate.
The variety of entertainment throughout the evening maintained a high energy vibe including a DJ Percussionist, jugglers, hand balancing act, spoken word artist/singer, dancers and more. Different artists performed in each room, which provided a great flow of entertainment throughout the evening.
One of our favorite showstoppers of the Networker was the LED Octogon Tower provided by Resolution Productions Group. They are awesome. Standing 8' 6 ½" tall, the tower displayed AFR products, event pictures and networker sponsors in high resolution. The images looped continuously throughout the evening and could be seen on the tower as well as flat-screens hung throughout the venue.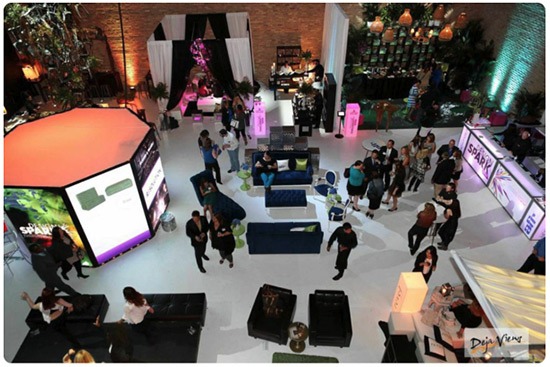 The winner of the TSE Full Conference Package to the 2015 The Special Event Conference and Trade Show was Vida Talandis, Event Specialist Manager at First In Service Events. Congratulations! We'll see you in sunny California in January, Vida!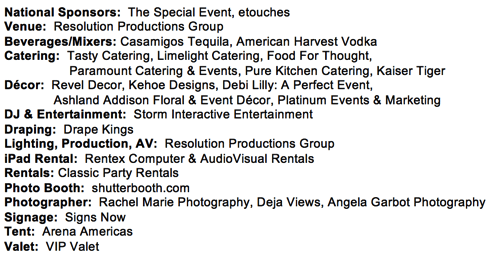 The Chicago Networker was truly a successful team effort thanks to our generous partners and sponsors!
If you have not registered for our Connecticut Networker yet, you can click here and take care of that! We know that you will not want to miss it!
Please join in the AFR tour conversation on Facebook, Twitter and Instagram using the official tour hashtag: #afrTOUR.
Are you looking for new furniture to spruce up your North Carolina home? Interested in furnishing your new Durham apartment while staying within your budget? Moving to Raleigh or Chapel Hill for school or work? Whether you're a longtime North Carolina resident or a transplant to the Research Triangle, you'll find great deals on new and like-new furniture at the AFR Clearance Center in Durham.
Conveniently located just off Interstate 40 at 4226 Surles Court in Durham, North Carolina, the AFR Clearance Center is also easily accessible from Raleigh suburbs, making it easy to find great furniture for homes in Morrisville, Clayton, Cary, and elsewhere in North Carolina. The Clearance Center's inventory offers a variety of new and like-new furniture, ranging from floor samples and model home pieces to rental returns. Whether you're looking for a new sofa, a dining room table, a desk for your home office, or a distinctive bedroom set, you're likely to find it here.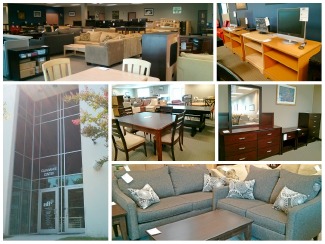 Almost everything's priced at 50 to 60% below original retail prices, making it easy and affordable to furnish your entire home. Our inventory is updated frequently, with new pieces arriving nearly every day.
You can see select recently arrived furniture by visiting the Durham AFR Clearance Center website or by browsing the Durham album on Facebook.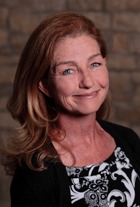 July 24, 2014 – Pennsauken, NJ – AFR Event Furnishings is proud to announce the promotion of Leigh Tidwell, CSEP to Southeast Regional Sales Manager. Tidwell replaces Lindsay Masterson who was promoted to National Sales Manager earlier this month. An industry pro with over sixteen years in the event rental industry, Leigh opened AFR's Dallas office and built the market from the ground up. Today, AFR enjoys a successful and burgeoning presence in Dallas and surrounding areas that includes a client base of experiential marketing companies, special event venues, and many prominent event planners and designers. As Southeast Regional Sales Manager, Tidwell will oversee the sales teams in Atlanta, Dallas, Miami, Tampa and Orlando. She is integrally involved in several industry organizations including the International Special Event Society (ISES), National Association of Catering and Events (NACE), and the Texas Alliance of Convention, Meeting, and Operations Managers (TxACOM) where she currently serves as First Vice President of Education. She has been awarded with an ISES Spirit Award, a Pinnacle Award and a Texas Star Award for her committed and excellent work in the industry.
"I am happy and proud to announce Leigh's promotion to Southeast Regional Sales Manager. She is a pillar of the event community in the Dallas area and beyond. From the beginning when Leigh joined the AFR team, opening our Dallas market four short years ago, she has embodied hard work, honesty and determination. We are all excited to see her continue to grow her success locally while leading the whole SE Region Sales Team," said Greg Zalkin, Director of Special Events, AFR Event Furnishings.
"I bring a passion for continued education for both professional and personal growth to the table. In my new role as Southeast Regional Sales Manager, I'm excited to extend this passion to the already dynamic team in this region. The key ingredients of innovation, trust, and open communication will take us to the next level in an already cutting edge and creative market," says Tidwell.
By definition on their own site: Pinterest is a place to discover ideas for all your projects and interests, hand-picked by people like you.
After asking Siri "What is Pinterest?" this is what she came back with: Pinterest is a visual discovery tool that people use to collect ideas for their different projects and interests.
What's my point? In both instances, it does not mention anything about selfies sparking inspiration. Don't be that brand or person. After all, you yourself are a brand and an extension of the brand you represent.
Now that I have your attention, your Pinterest boards should tell your story fueled by visual content that inspires your audience. As with Instagram, Pinterest provides a visual playground to authentically showcase your brand. Focus on creating unique boards that appeal to different groups of people.
AFR has done an exemplary way of sharing their #afrTOUR stops with their boards. Through their various pins, they give a glimpse of every city's event, capturing the experience for their audience. Here's a snapshot of those boards: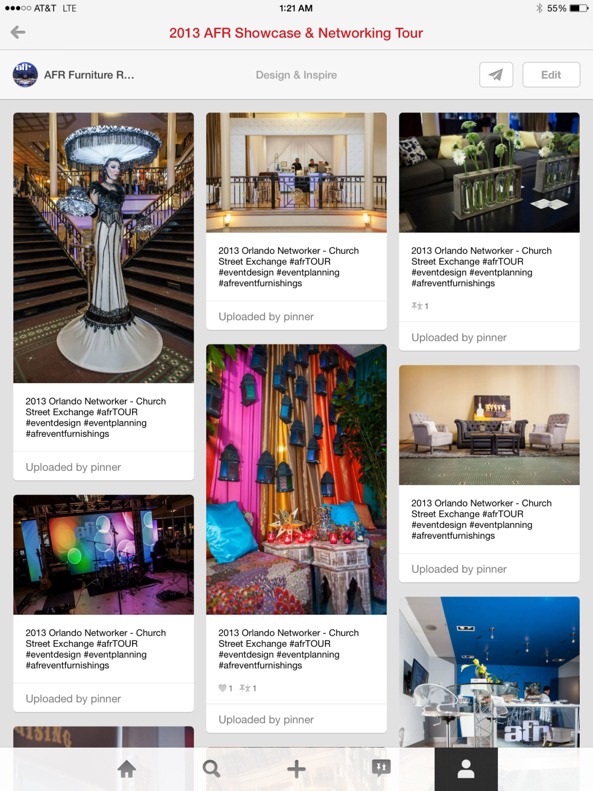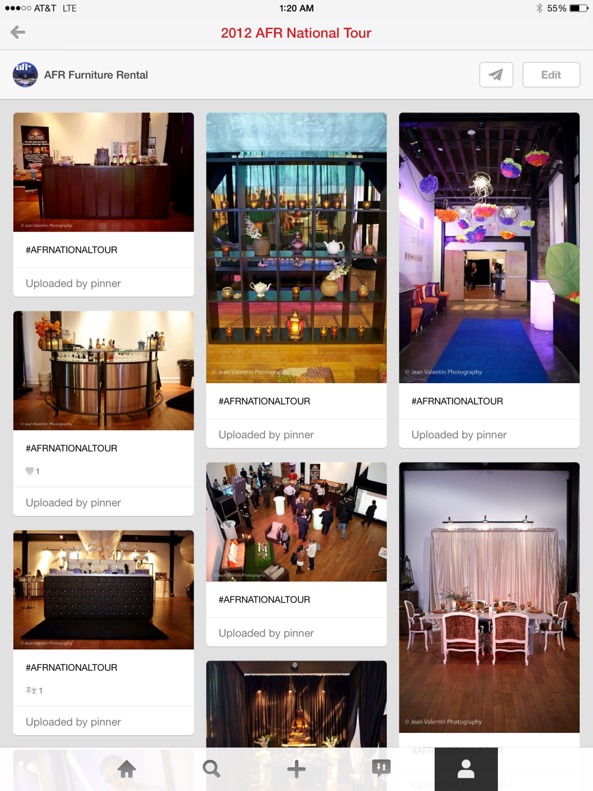 If your brand is not on Pinterest, you are missing out on some major opportunities! Influencers play a key role on Pinterest and help spearhead new products and trends. Here are some stats to get your creative brain juices fizzling: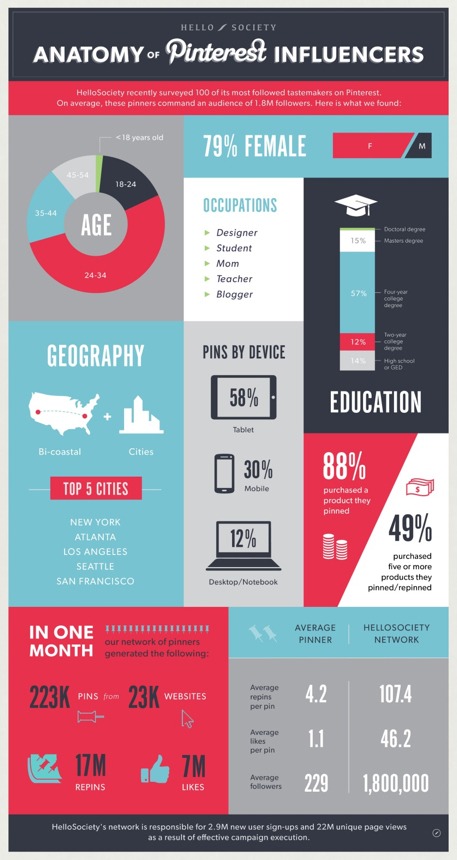 infographic credit: hello society
It is important to do a cross-pollination of your content across all social media platforms to provide your existing community and new audiences a seamless experience. Pinterest should be an extension of all your marketing efforts, if not one of your top three, since it is one of the highest social media platforms to drive traffic. Keep in mind that pins have different traffic patterns as some pins are clicked through immediately while others get repined prior to being clicked.
Once you've created an account, you will want to inform everyone to create engagement. You can do this by sending a dedicated Pinterest email to showcase your boards and encourage following as well as integrate some Pinterest tools. You can add the "Pin It" button to your website to grow Pins and referral traffic. You can also add hovering "Pin It" buttons over your product line. This is one tactic that I recommend as it provides yet another opportunity, in a subtle way, for your clients to pin their favorites. Here is an example of this option on AFR's Furnishings: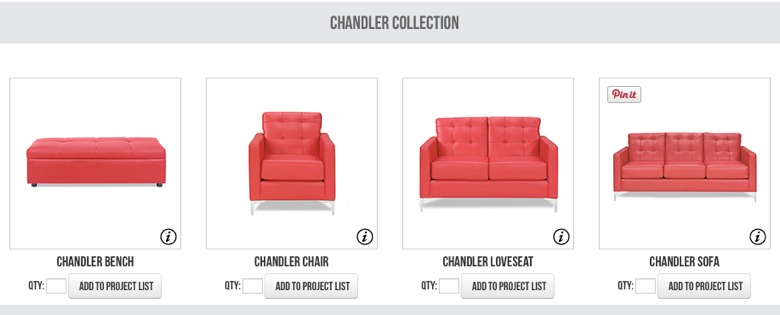 You might be wondering how you can measure your ROI. There are tools you can use to measure your Pinterest account, such as Pinterest's own analytics, only available once you verify your website and Tailwind. These tools, although not completely free for Tailwind, are of benefit if you want full access to their management tool. Understanding your followers behavior will point you in the right direction on what type of Pins you need to share and how to better create your content.
No matter your story, it is imperative to orchestrate a distribution strategy to maximize your reach with your audience. Remember to mix things up a bit. It's okay to share other interests, just as long as your brand story message doesn't get lost.
Happy pinning!
Written by Guest Blogger Jose Ramirez, Backdrops Beautiful
Home staging is often perceived as an expensive option for homeowners when selling their home. Understanding home staging and how it can increase your financial benefit can help calm nerves and show that the expenditure can most times be fully recouped. One thing is for certain; listing a home without a strategy for selling can mean less money in your pocket after the sale.
It is important to understand that home decorating and home staging is two different things. Home decorating is customizing a space to your particular style and preferences. Home staging creates a neutral style that appeals to a broader audience and allows potential buyers to imagine living in the home. It also enables the home staging professional to showcase and highlight the positive attributes of a home. Empty space always appears smaller than it is. Feed the imagination of the buyer and help establish perspective on what will fit and what won't.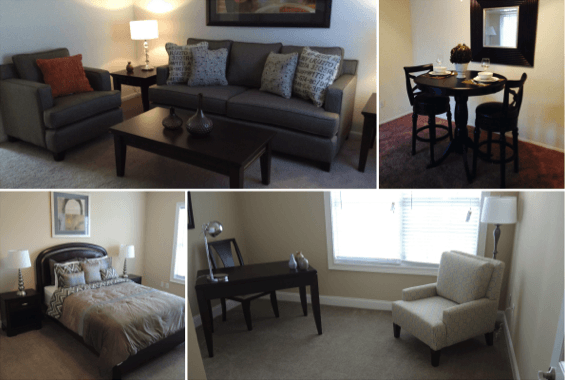 When home staging, be sure to hire a professional that knows best how to create a neutral environment that will aesthetically appeal to a big audience and showcase your home in its best light. It is important that every potential buyer can imagine themselves (and their personal tastes) living in the home they are viewing. Even on a limited budget, there are ways to get the results you are looking for. Here are a five tips and tricks to help you save right away:
$. Limit the amount of accessories. Remember that you don't want a specific style within the space; you want a peaceful, neutral setting that allows for anyone to imagine living there. A few well-placed accessories can make a powerful statement.
$$. Stick with substantial pieces. Showing a potential buyer that you can comfortably fit a couch and a love seat with cocktail and accent tables in the living room is enough. You don't have to demonstrate that Grandma's favorite rocking chair and the kid's huge beanbags fit as well. Focus on the basics to create a clean environment that allows the buyer to see the beautiful picture window, crown molding or beautiful fireplace in the room. Be careful not to over stage and hide selling points.
$$$. Don't worry about matching pieces. You don't need a whole collection to make a statement. Mix and match. It's very trendy right now and can save you some money when being selective in how much furniture you place in a space.
$$$$. Limit the length of your rental term. Most rentals do have a minimum leasing. Take advantage of it. You can always renew the term, but in the meantime, save yourself some money by being conservative (and optimistic).
$$$$$. Check with your tax specialist to find out if home staging may be tax deductible. Home decorating is not, but real estate marketing may be. Be sure to consult with your tax professional beforehand to find out what is and is not allowable.
Lastly, statistics have shown staged homes sell faster and for a higher price. Home staging provides a competitive advantage over empty homes that cannot be beat and it can easily be done on a limited budget working. If you are looking for a professional home staging consultant, you can call your local AFR Representative at 888.AFR.RENT to schedule a free consultation. We're ready to get you on the road to happy selling!
Clients are always looking for new and different spaces for events. A plethora of different reasons take clients on a search for something outside the norm of ballrooms and four walled venues.
Being different. Clients like different and unique whether it be because of a theme desire or status standpoint or simply to create an environment that supports their brand. Everyone loves when their guests walk away raving about their events.
Being the first. Clients love when they are able to be the first group to hold an event at a new venue. It sets them apart from the crowd, and sometimes the competition if there are multiple events in a city during a conference.
Being creative. Being creative creates a buzz for the host whether corporate or social. Who doesn't love when their guests walk away from their event thinking that the host is the most creative mastermind to ever hit planet earth? Using places that are accessible to everyone and creating an unexpected experience a big deal.
The opportunities are endless. You've heard the saying, "Stop and smell the roses", right? The same rule applies when looking for a unique or unusual venue. All you need to do is stop and take a look around you and let yourself dream a little. Ask the question, – what if? Thinking outside the norm of ordinary, will give you a chance to either find a unique or unusual venue or create one.
Let your imagination take a walk on the wild side. Try something that is out-of- the-box extraordinary when your next client calls looking for something unusual. Make sure to consider every detail carefully. Creative venues are more challenging, and sometimes more expensive, when you consider everything that needs to be brought to the site to make the event happen in a high level manner that is standard with a more traditional venue.
Here are a few idea sparks to get you started!
Sports Courts (basketball, baseball, football)
Polo Grounds
Roller & Ice Rinks
Clear Covered Pool Decks (private homes and public venues)
Warehouses
Barges and Yachts
Aircraft Carriers
Submarines
Natural Environments & Amphitheaters
Barns
Parking Decks
Building Rooftops
Islands (yes, really)
The ideas are endless…happy creating!
If you need some new ideas for your next venue, at AFR, we see tons of venues each and everyday. Don't be shy, pick up the phone and give your local representative a call at 1-800-AFR-RENT. We'll gladly share our ideas with you!
Production & Photography Credits:
Chuck Robertson & AFR Event Furnishings Staff
Construction Site/Yacht: Event Savvy, Atlanta, GA
Tennis Courts: AFR Furniture Rental Staff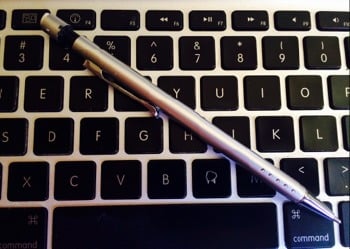 The 2014 awards season is in full swing!  With the Spotlight Awards and Esprit deadlines just past, and BizBash, NACE and TSE GALA's looming on the horizon, I thought it might be a good time to share some tips on what you should look for when searching for a writer to help you with your award submissions.
While a talented creative writer is an excellent place to start, creativity is not the only skill you should be looking for. There are several qualities to consider when hiring someone to help with your awards writing. Here are a few things to think about:
Does the writer have event industry experience?
Someone with industry experience understands what is pertinent to the category in which the event is being submitted. For example, beautiful decor is not going to be the focus when you are entering your Olympics event in the logistics category.
Someone who has hands-on experience and knowledge of events can bring the vision to life for the judges, who are usually event professionals. Having event experience can also mean that the writer is better able to focus on relevant and desirable content for an award-winning entry.
Can the writer paint the picture?
Every event is a story, so your submission should tell one as well. It's not just facts, figures and answers to questions (though the details and results are important to include). The writing needs to be intelligent, flowing and evocative. Touching emotion is key.
The judges weren't at the event. The writing and supporting materials have to place the reader right in the middle of the excitement. A good awards writer can transport a reader, awaken emotion and pique the judges' attention and curiosity. Whether it's a wow moment, a humorous touch or something that chokes them up; vivid details are key components of a well-written entry.  You want the writing to touch the emotions of the judge as they read your entry.
Can the writer sell?
An award specialist also knows how to "sell" why the event should be an award winner and how it exceeds the judging criteria in relatable and significant ways pertinent to current industry standards. Having some marketing skill running through the veins never hurts. But beware: These submissions are not advertisements; they are experiences. While winning an award is a great marketing tool to inspire your clients, marketing to the judges is a different technique all together.
Good writers do not have to be English majors.
Good award writers should have an engaging style that is easy to read. Award writing does not require formality.  Of course the copy should be put together well, with good syntax, sentence structure and spelling. There is a process to writing, and submissions always need to go through content revision (big picture changes) and then of course final editing (spelling, sentence structure, grammar and punctuation).  It's important to not skip these steps. Remember, entries are a reflection of your overall work as a professional business and good presentation is a must.
At the end of the day …
I often have new clients approach me saying, "We need to win, so you have to write it." The truth of the matter is that the event has to stand on its own. I, nor any other writer, can make an event win, but we can provide a competitive advantage. Successful and experienced awards writers should be able help you decide if the event is a contender, what category to enter and the best angle to take. They can then guide you through the rules and criteria and writing process to set you up for success.
Once you hire a writer, set them up for success. Give them your time to interview, provide them with event collateral, pictures and media, and be available for input and questions.  Time is one of the greatest gifts you can give to a writer. Consider having them write throughout the year, not just when the deadline approaches. You'll get a fresher writer with more time to focus on your award. There is a writing process, and it is important in achieving a great product.  I often get calls on the day awards are due, and as much as it pains me to say no, I do.
A strategic approach to award writing is well worth the investment to produce a quality product, achieve potential recognition from your colleagues and clients, and relieve some of the anxiety of looming deadlines.

Through words, Ruth Moyte, captures a moment, makes a connection, builds emotion and delivers a message. Building on story, rhythm and timing, she has written hundreds of award submissions with great success. Each reflects the personality and brand of the client for whom she is writing, many of who are global industry leaders throughout the United States, Canada, Australia and the United Kingdom. With over 20 years of experience in the special events industry, Ruth has written for many of the world's leading brands. From script writing, speeches, awards submissions, creative concepts, conference content, brand strategy, print and web copy and more, each project she takes on is delivered with her passion-driven writing style.
Are you posting for Facebook or your audience?  You can definitely do both. Use Insights to determine what's working for your page and see what posts are driving engagement. Create different concoctions for all your posts. Mix it up a bit, especially since Facebook is always changing its algorithm. Adding images, url links, hashtags and tagging properly to your posts can give you a better chance of appearing at the top of your fans news feeds.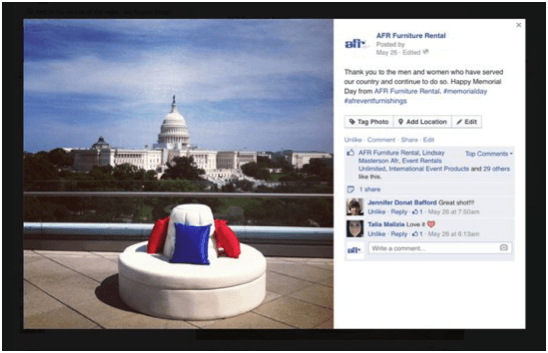 Cover photos continue to play an important role for Pages. On a desktop it is the first thing visitors see when the go to your Page. Your photo should be to the point and illustrate what your business does by either showcasing your products or service. Remember that you can be as creative as you want since the 20% text rule does not apply to cover photos.

A missed networking opportunity is not using your Facebook page as your actual profile. It is a good way to build business alliances by acting and posting as your Page.It helps create visibility and credibility if you're commenting on your industry. This gives life to your Page and the engagement comes directly from your business.
Facebook has rolled out a new streamlined design for all pages. Here are the highlights:

The right-side column of your timeline will now display all your Page's posts.
The left-side column of your timeline features information about your business.  The information displayed will vary depending on the type of business. If you're an admin, you will be able to rearrange the order of these sections.
Admins will have easier access to admin tools such as view information about the ads running, new likes and notifications. Facebook has also added new navigation options to the top of the Page.
Page Insights tool now includes Pages to Watch which allows admins to create a list of Pages similar to their own and compare the performance of their Page. Please note that admins receive a notification whenever their Page is added to another Page's watch list but does not disclose the name of the Page that added them.
Admins will have the ability to rearrange the order in which apps appear; either in the left-side column, or in the top navigation menu.
Facebook has no set schedule when it comes to updating its platform. And just when we all think we have their EdgeRank figured out they release a new update. My number one suggestion to businesses is for them to answer this: Why wouldn't you want to have your business on the most visited platform?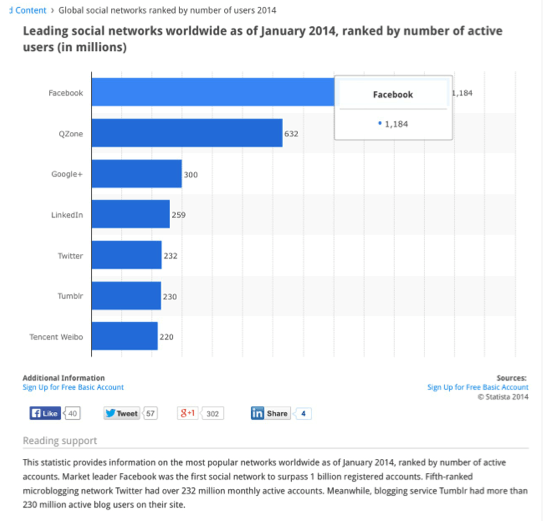 With stylish furniture at great prices, the AFR Clearance Centers have become known for offering an array of new and like-new furniture at drastic discounts — often more than 50-60% off of retail prices! Our inventory includes items ranging from floor samples and model home furnishings to rental returns: think sofas, loveseats,  dining room and living room sets, along with desks, chairs, and shelves for your home office. Each location receives new inventory daily,  as items find new homes and make room for new arrivals.
This means there's almost always something new to discover at the AFR Clearance Center, including some very unique pieces of furniture that can give a distinctive flair to your home décor. For example, some recent arrivals at our Secaucus, NJ Clearance Center  include unique metro side chairs that would give any space a sophisticated feel, and a dune buggy-styled twin bed that would make a fun addition to a kid's bedroom. The inventory at our Pennsauken, NJ Clearance Center includs a regale feeling blue chaise, while our Atlanta Clearance Center  recently received some U-shaped desks finished in mahogany.
Such unique furniture usually doesn't stay in stock very long, but AFR Clearance Centers receives new stuff every day.  Want to discover unique furniture at 50-60% off retail prices? Like our Facebook page, visit our website, or stop by one of our furniture stores to browse!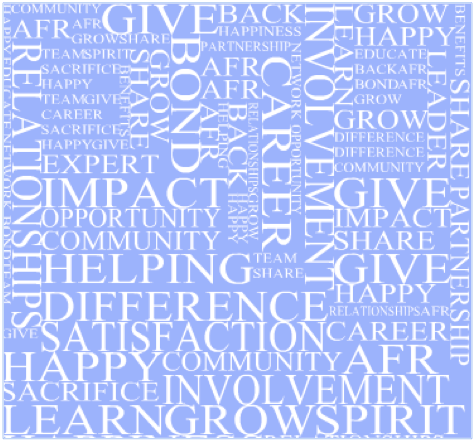 With busy lives and families to maintain, it can be hard to find the extra time to volunteer with an industry organization or Board.  However, the benefits of volunteering can be enormous to you, your business and your community. Volunteering helps everyone, but there are many more considerations to take note of when you look beneath the surface of giving back.
Here are six positive side effects of volunteering that you may not have thought about:
1.  You work with people in a non-selling environment.  When you work with people in a non-selling environment, you get to know one another and build a relationship that increases trust and forms a bond. That can easily translate to first call business when the time arises.  You have to have a good product and service behind you, but in the end, people buy from those they know and trust.
2.  It builds your network. When you volunteer on a board, it increases your network whether locally, nationally or internationally.  Knowing the right people in your city, country or around the world provides you with many new opportunities to do business with one another.  How great is it to be able to pick up the phone and make things happen no matter where you are because you share a common bond through an industry organization?
3.   Volunteering can help position you and your business as a leading expert in the industry.  When you start out with a committee and work your way up to an Executive Board position, you can gain steady traction as a leader.  Not only that, but the increased brand visibility doesn't hurt either – there's something to be said for name recognition when people know you and they can confidently refer someone to you and your company.  Additionally, you often enjoy exposure for your company whether it is in the press, a program, on signage, on the web or even presenting an award.
4.  Volunteering helps move your industry forward.  Volunteering with organizations and on Boards often includes education. What better way to lead than by educating the younger generation considering or entering your industry?  People look up to those that have experience and a reputation of leadership. Be a part of the future of your industry by helping to shape it. You can do that when volunteering with industry organizations. 
5.  You can learn new skills and gain valuable experience that can help further your career. Just because volunteer work is unpaid does not mean the skills you learn are basic. Many volunteering opportunities can provide extensive training. Volunteering can also help you further develop skills you already have. For example, if you are in a sales position, you can further develop and improve your public speaking, communication, and marketing skills!
6.  Perhaps most importantly, volunteering creates The Happiness Factor. Giving back and volunteering will make you feel good. Many studies have shown that the more people volunteer, the happier they are. Happy people are usually healthier.
In the end, volunteering connects you to others with common interests and allows you be a part of achieving something that will further you, your career and your company and best of all impact others lives in surprising ways.  There is simply no downside to it!